The German city of Munich is famous for many things – Oktoberfest, its beer gardens, palaces and castles. However, it should also be remembered that the city boasts some fantastic shopping districts where you can spend your hard-earned holiday cash.
If you are looking at hiring a rental vehicle at Munich Airport, you might be tempted to load up the boot with as many shopping bags as possible, but just remember you will want to avoid excess baggage charges on your return journey! Instead, leave a little room in your suitcase for any treats you might snap up.
Below are the top retail areas of Munich, so make sure you note them down so you know where to head to once you get into the city.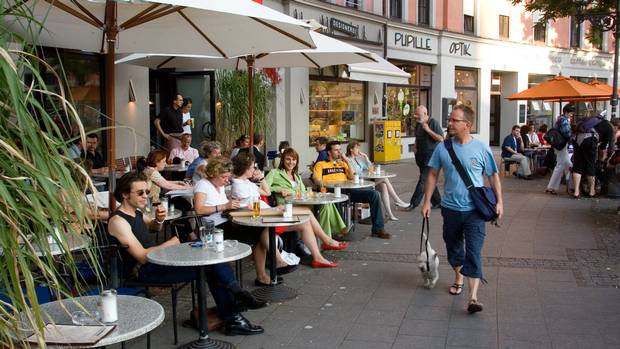 Schwabing
This is where the students come to spend their money, so you know you will end up with a bargain if you visit this corner of the city. Schwabing used to be a village where writers, intellectuals and artists lived and is filled with beautiful Art Nouveau buildings.
Dart between them and you will discover jewellery shops, book stores, second-hand shops and independent boutiques. If you like to find unique gems, this is the place for you. You can even sample fresh local produce at Elisabethmarkt, including seasonings, herbs, fruit and vegetables.
The inner city
You will definitely find what you are looking for in Munich city centre, with a huge choice of department stores and shops. It is split into four main areas, with Theatinerstrasse and Funf Hofe being the first of these. Here, you will find luxury labels, so this might be your starting point if you have had your eye on an expensive item for a while. There are plenty of cafes and bistros dotted around too, should you need to sit and rest your feet or have a think before you part with your cash.
Maximilianstrasse is the second main shopping area in the city centre and also boasts an array of the world's leading designers thanks to its prestigious location close to the Bavarian State Opera and Bavarian Parliament.
There is also Sendlinger Strasse, where you will find arty posters, gift shops with a twist and arts and crafts. Finally, Kaufinger Strasse is viewed as the busiest retail destination in Munich. While you can spend hours browsing the main street, one gem you should explore is Arkaden, a roofed terrace. Here, you will find lots of little cafes and individual shops.
Glockenbachviertel
Should your bank balance not be protesting too much just yet, make sure you head to Glockenbachviertel. This pretty borough is filled with trendy bars, so you will have an idea of the type of shops you will find. Young designers showcase their creations in independent boutiques, while you can also find jewellery with a twist. If you like to wear something different, or know someone who does, squeeze a visit here on to your holiday itinerary.
Maxvorstadt
The final major shopping area of Munich is Maxvorstadt, which is another big hit with students thanks to the affordable shops and huge variety of book stores. One of the best things to do here is find a favourite tome or a book you have never read before and settle down with a coffee or grab a drink in one of the city's oldest pubs.